Through YLC's Pathways to Higher Education work, we are expanding the number of postsecondary education opportunities available to young people who are currently or have been involved in the juvenile justice system in California.
This innovative work re-imagines higher education as an important habilitation anchor to bring youth back to their communities and offer the opportunities they need to succeed.
Youth want to continue their education and they have the resilience and potential to succeed and lead. We can create the practices, policies and resources so every youth can fulfill their dreams.
Student Voice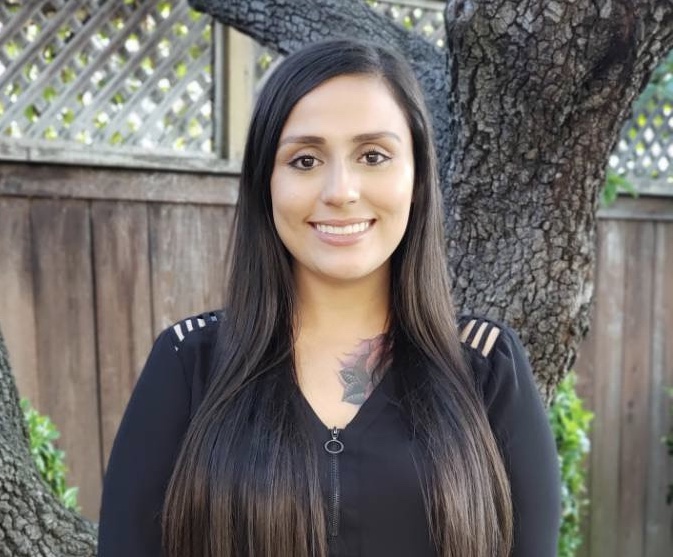 Jacqueline Rodriguez
Student, Youth Education Advocate, and Mother
College of San Mateo, San Mateo, CA
"College has given me a second opportunity to educate myself and to learn about things I am passionate about. By being educated and going to school, I can reach my full potential and find a way forward with my life. That's so important for me and for my children, too. Going to college is a really big deal, given what I went through being in the juvenile justice system. When I was younger, folks gave up on me, and I gave up on myself. When I was in juvenile hall, girls camp, or group homes, I never thought about pursuing higher education. When I was incarcerated, everything seemed so impossible. Without programs like Project Change, children in halls and camps have no hope or guidance. It's like game over for them. And yet, kids in juvenile hall have so much knowledge. They are so smart. But because they have no opportunity, they don't have a chance to use their intelligence which is so heartbreaking and such a waste of time. Education saved me. College is a way for me to show that I can accomplish what I set my mind to and prove people wrong who said I wouldn't accomplish anything. Knowledge is power. Knowing what is going on around you prepares you to change things you don't think are right. Going to college expands my thinking and allows me to stand up for people's rights and to do the advocacy I'm doing now. Through my college education, I am changing my life, and now I can give back to my community and to the people who have helped me through my journey."
News & Updates
YLC Celebrates the Passage of AB 102 to Expand Dual Enrollment
October 5, 2022 – New Law Creates Steps Toward Educational Equity  for Youth In California's Juvenile Justice System  Youth Law Center is excited to announce that California AB 102 (Holden), legislation to support juvenile justice impacted students' access to higher education through dual enrollment, was signed into law by Governor Newsom on Friday, September 30th, 2022. This new law, […]
2020 Pathways from Youth Incarceration to Higher Education Statewide Virtual Conference
YLC's 3rd annual virtual statewide conference on pathways to higher education for juvenile justice involved youth was a huge success! Stakeholders from all across California, including probation staff, defense attorneys, prosecutors, community based organization staff, policy makers, judges, community college staff, and students, came together to share models of success, new opportunities to fund and sustain this work, and to network and brainstorm alongside each other. Stay tuned for info on upcoming events!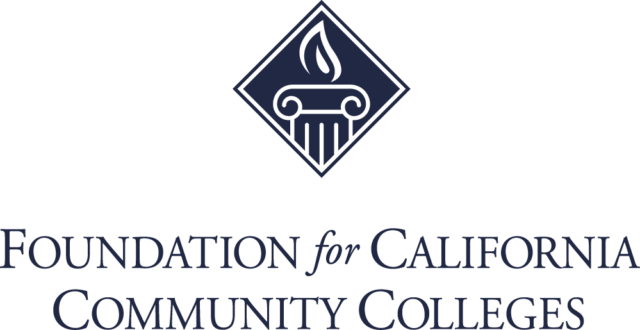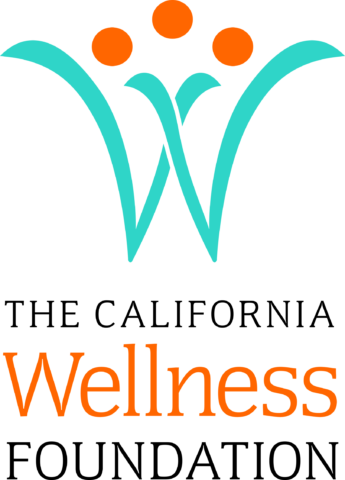 Resources
YLC Policy Bulletin: Federal Financial Aid
December 2021 – Congress passes legislation that will make it easier for students to get financial aid! Congress has passed legislation that will greatly simplify the financial aid application process by 2023. with specific benefits for youth with prior involvement in the child welfare and juvenile justice systems. Changes include:
Shortening and simplifying the Free Application for Federal Student Aid (FAFSA). Filling out the FAFSA can be very intimidating for all students, but can be particularly difficult for youth in the child welfare or juvenile justice system, who may not have easy access to financial aid professionals to help them. These changes will make it easier for youth and supportive to complete the application
Removing the requirement that students register for selective service in order to get financial aid. This can be a barrier for older students who were in foster care or the juvenile justice system during their high school years, which can lead to students not knowing that they have to sign up for selective service.
Fighting misconceptions about youth eligibility for the Pell Grant. After many years of advocacy, adults who are incarcerated will once again be eligible to receive financial aid! While youth in the juvenile justice system have always retained eligibility for federal financial aid, it's easy for people to get confused about the difference between the adult and juvenile systems. This change should help fight misconceptions about aid eligibility for youth in the juvenile justice system, as well as benefit adults in the criminal justice system, including those who have prior involvement with child welfare or juvenile justice.
Allowing financial aid officers to accept a wide range of documentation, including phone calls from agencies, attorneys, CASAs, and others, for foster youth, unaccompanied homeless youth, or other independent student status. Youth who are deemed independent students can fill out the FAFSA without parental information, and may qualify for more financial aid. In the past, the process for becoming an "independent student" has been difficult, and can vary widely from college to college. Changes in this legislation will make it easier for students to qualify as independent, and will prevent students from having to prove their independent status every year.
Linkages with benefits programs. This legislation will require the FAFSA to coordinate more with federal benefits programs to ensure that eligible youth and families apply for available support. Increasing knowledge of available support services, as well as increasing outreach by benefits programs, can help youth access much-needed funds for food, healthcare, or other needs.
For more resources, please visit the Education Access section of our Resource Library.
Featured Q&A
Question
Are youth with juvenile justice system involvement "wards of the court" on the FAFSA?
Answer
It depends on the youth's individual circumstances. Not all youth with juvenile justice system involvement are "wards of the court" for the FAFSA, but some are. If a youth is a ward of the court on the FAFSA, it can make it easier for them to complete their financial aid paperwork, as wards of the court are considered "independent" students", and don't have to provide parental financial information. 
For FAFSA purposes, a youth is a dependent or ward of the court if, after the age of 13, they had a foster care placement order. This placement order could be through the child welfare system or through probation. If the youth was placed outside of their parent's or guardian's home in a place other than a juvenile detention setting, for instance in a group home, treatment program, or other family member's home, they are considered a ward of the court for the FAFSA. If they were in a foster care placement before entering the juvenile justice system, they qualify as a dependent or ward of the court, as long as they were in foster care, even only for a day, after turning 13.
In the juvenile justice system "ward of the court" means something different than it does on the FAFSA, which can lead to confusion. Sometimes people think that anyone who has been in juvenile hall or on probation qualifies as a ward of the court for FAFSA. This is incorrect. On the other hand, sometimes people get confused and think that anyone who has been in the juvenile hall or on probation is definitely not a ward of the court for FAFSA. This is also incorrect; many youth who have been involved in the juvenile justice system have also been in foster care, whether before they entered the juvenile justice system, or as a result of their justice system involvement.
Remember: Foster youth can be supervised by a child welfare agency or by probation.  Probation-supervised foster youth are foster youth, who have the same rights and eligibility for supportive programming, benefits, and financial aid as child-welfare supervised foster youth. Involvement with the juvenile justice system does not "erase" or "reset" prior involvement with the child welfare system—note that this is different from the way the law worked prior to 2009, before FAFSA changed its definition of ward of the court. One important source of financial aid for probation-supervised foster youth is the Chafee Grant, which provides extra money for foster youth to go to college, if they apply and meet the other eligibility requirements. 
Special Thanks
Funded by a grant from The California Wellness Foundation.
Pathways to Higher Education Statewide Steering Committee working together with Youth Law Center:
Dr. Kimberly Born
Education Administrator, Title I Program Policy and Guidance Office, CA Department of Education
Heather Bowlds
Interim Director, Division of Juvenile Justice
Roger Chung
Ethnic Studies Professor, Program lead, Laney College, Restoring Our Communities
Dr. Jesus Corral
Senior Director of Education Services, Los Angeles County Probation Department
Nick Esquivel
Specialist, CA Community College Chancellor's Office
Charles (Chuck) Fischer
Executive Director, Alternative Ed, Riverside County Office of Education
Colleen Ganley
Program Specialist, Student Services Division, CA Community College Chancellor's Office
Monica Gomez
Program Director, California Wellness Foundation
Kate Heister
Program Director, Fresh Lifelines for Youth
Nick Jasso
UCLA Student, Policy Advocate, Fresh Lifelines for Youth
Stephanie Johnston
Supervisor III, Student Supports and Family Involvement Services, San Diego COE, Juvenile Court and Community Schools
John Keene
Chief Probation Officer, San Mateo County, Chief Probation Officers of CA
Jeffrey S. Kim
Program Director, CA Wellness Foundation
Leslie LeBlanc
Specialist, Academic Planning and Development, Educational Services and Supports, CA Community College Chancellor's Office
Honorable Katherine Lucero
Superior Court Judge, Santa Clara County Juvenile Justice Court
Kim McGill
Organizer, Youth Justice Coalition
Aaron McVean
Vice Chancellor, Educational Services and Planning, San Mateo County Community College District
Stephanie Medley
Director of Education and Justice, RYSE Center
Sean T. Morrill
Division Director, San Joaquin County Office of Education, CA County Superintendents Educational Services Association (CCSESA)
Kellie Nadler
Rising Scholars Regional Coordinator, CA Community College Chancellor's Office Rising Scholars
Dr. Monte Perez
President; Board Member, Los Angeles Mission College; Los Angeles County Office of Education
Dr. Matt Perry
Asst. Superintendent, Sacramento County Office of Education, CA County Superintendents Educational Services Association (CCSESA)
Reggie Thompson
Associate Superintendent of Schools, Riverside County Office of Education, Riverside County Office of Education
Stay Informed About Our New Work