Every Child and Youth Can Thrive
For four decades the Youth Law Center has helped to transform the lives of tens of thousands of children by forging systemic and sustained change within the foster care and juvenile justice systems. Your support extends our reach, amplifies our voice and deepens our impact.
Foundation Partners
Foundations and other grantmakers are key partners in YLC's most innovative work. We invite you to learn more and join our list of partners.
If you are interested in becoming a grant partner, contact Jennifer Rodriguez, YLC's Executive Director, by email or phone or (415) 543-3379, ext 5.
Unsung Heroes Event
Each year, the Youth Law Center hosts Unsung Heroes, a celebration of everyday people who make a difference in the lives of children in the juvenile justice and foster care systems. We welcome sponsors at all levels to help underwrite the costs of this free reception and to provide vital general support to further our work for vulnerable children.
The Loren Warboys Unsung Hero Awards honor the legacy of our first managing director, Loren Warboys. Loren's expertise and commitment to advocacy for children in the juvenile justice system particularly in the areas of education and mental health services was unparalleled. A founding staff member Loren worked at YLC from 1979 until his untimely death from leukemia in 1999.
To learn more about sponsorship, please email Selina Weiss, Development & Communications Coordinator.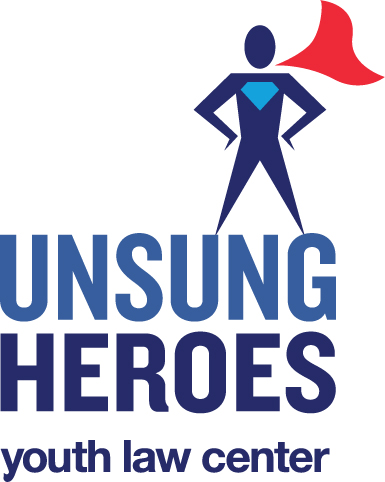 Honorees
Dr. Monte Perez & Dr. Jesus Corral
Dr. Perez obtained his bachelor's degree in Social Science Government at CSU Los Angeles, and his master's and PhD in Public Policy and Administration from the University of Southern California. His higher education career began as the assistant director of Admissions at Stanford University. He has served as the Director of the Educational Opportunity Program and Student Support Services at California State University, Los Angeles, a fellow for the US Department of Education where he served as the Secretary's senior policy analyst, Regional Office Director for the Educational Testing Service's Western Regional Office, Vice President of Academic Affairs for the National Hispanic University, Vice President of Student Services at Golden West Community College and as the President of Moreno Valley College. In 2011, Dr. Perez assumed the Presidency of Los Angeles Mission College. Dr. Perez also serves as the President of the National Board of Governors for the Hispanic Association of Colleges and Universities representing 550 two-year and four-year colleges. Dr. Jesus Corral has over 27 years of experience in the field of education in Juvenile Justice settings. In his current assignment as the Senior Director of Educational Services for the Los Angeles County Probation Department, he serves as the Department's lead in implementing comprehensive educational programming in the juvenile camps and halls. As a Director, he is the senior staff advisor to the Chief Probation Officer and her designees on education related matters. His educational background includes a Bachelor's degree in Criminal Justice, a Master's degree in Educational Administration, a Master's degree in Public Administration and a Doctorate of Education from the University of Southern California.
Young Women's Freedom Center
Founded in 1993, Young Women's Freedom Center (YWFC) is a leadership and advocacy organization led by systems-involved young and adult women and transgender gender non-conforming people of color who have grown up in poverty, worked in the underground street economy, and have been criminalized by social services such as foster care, welfare, and the mental health systems. By offering safety, sister- & siblinghood, economic opportunities, accessible education and healing, they build self-determination, confidence and self-worth. YWFC sisters and siblings support one another in living self-determined, healthy and fulfilling lives, while building their individual and collective leadership to change conditions, culture and policy toward decarceration and decriminalization. YWFC believes that those most impacted by cycles of poverty, violence, exploitation and incarceration are the experts in their own lives and best positioned to identify and lead the change needed to support true and transformative justice. YWFC's vision is to create a groundswell of formerly incarcerated and systems-impacted girls, women and TGNC people to lead a movement to successfully decarcerate girls, women and TGNC people in California to lead Freedom 2030 – a ten-year political organizing, culture change & legislative campaign.
Michael Plimack & Kanu Song
Michael Plimack, who serves as co-chair of Covington & Burling LLP's patent litigation practice group, is a partner in the firm's San Francisco office. He has litigated and advised clients on patent, copyright, trademark and trade secret protection. Mr. Plimack has been lead counsel in patent infringement trials in the U.S. District Court and the International Trade Commission. He has briefed and argued appeals before the U.S. Court of Appeals for the Federal Circuit and also has prosecuted several criminal jury trials on assignment to the San Francisco District Attorney's Office. Kanu Song is an associate at Covington & Burling LLP's San Francisco office. Ms. Song's civil litigation practice focuses on complex commercial disputes, including intellectual property matters and class actions. Prior to joining the firm, Ms. Song clerked for Judge William Alsup of the U.S. District Court for the Northern District of California, specializing in intellectual property and other civil litigation.
See all past honorees of the Loren Warboys Unsung Heroes Award.
If you have any questions, please email Selina Weiss, Development & Communications Coordinator.
Stay Informed About Our New Work