Thank you for a phenomenal 2019!
December 1, 2019
Thank you for a phenomenal 2019!
As 2019 is coming to a close, we want to take a moment to say thank you to our community of supporters for joining in our vision of a world where all youth involved in child welfare and juvenile justice systems are loved, happy, healthy, and thriving.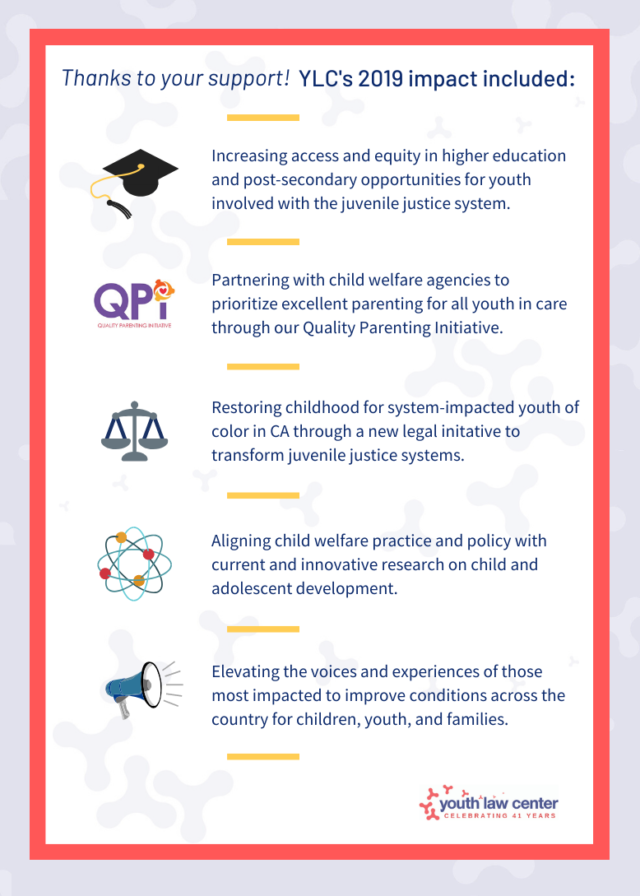 Our accomplishments and victories for children, youth, and families over the past year are because of you!
We hope you will continue supporting our vision and work in 2020! Click here to make a donation and learn about other ways to support YLC.