YLC presents at 2019 Beyond the Bench
December 21, 2019
YLC presents at 2019 Beyond the Bench
YLC is thrilled to have participated in the 2019 Beyond the Bench conference. This statewide conference brings together judges, court professionals, attorneys, social workers, probation officers, agency leaders, students, volunteers, advocates and subject matter experts, mental and behavioral health specialists, educators, and other system partners to transform practice. YLC delivered several trainings including one on the importance of birth parent, resource parent partnerships with expertise from our QPI San Diego site partners, one on the important role that extracurriculars play in the life of a young person with system involvement with expertise from one of our California Youth Connection (CYC) youth advocate partners, one in partnership with UCSF's Dept. of Child & Adolescent Psychiatry on changing our juvenile justice practice to be developmentally appropriate, and one in partnership with the Young Women's Freedom Center focusing on centering the lives of girls, young women, and TGNC People in all research and action efforts.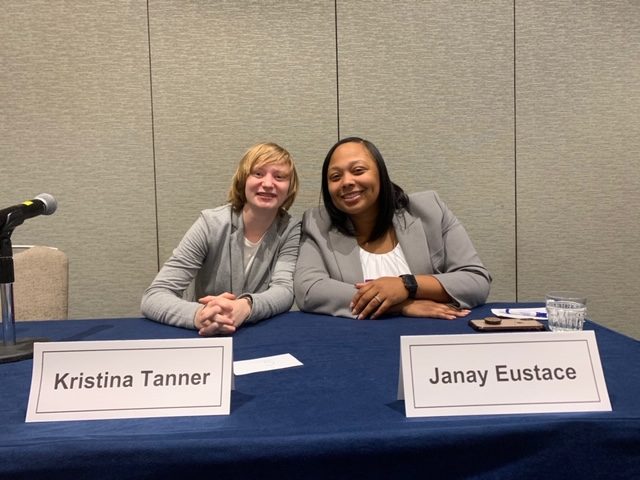 Kristina Tanner (left), youth advocate and CYC member, and Janay Eustace (right), led a workshop titled "Advocating for Extracurricular Activities as a critical Intervention for System Involved Youth". Earlier this year, Kristina and Janay participated in a webinar on the same important subject.
You can view that webinar here: http://centervideo.forest.usf.edu/video/qpi/extracurrigap/start.html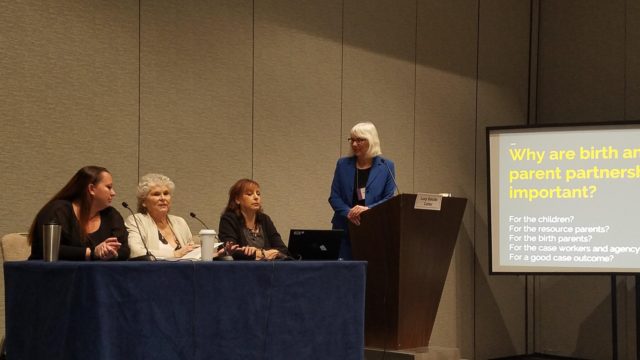 YLC's Policy Advocate, Lucy Salcido Carter (far right) led a workshop on supporting birth and resource parent partnerships, featuring parents with direct experience. Panelists included our partners from QPI San Diego (l-r): Lisa Harrison, birth parent and advocate; Lorelei Howard, resource parent and advocate; Diana Macis, protective services supervisor for foster and adoptive resource family services. Lisa and Lorelei did a great job modeling their partnership for the workshop participants and sharing their expertise and recommendations. Diana talked about the culture change process they've gone through in San Diego and the policies/practices they've implemented to better support parent partnerships.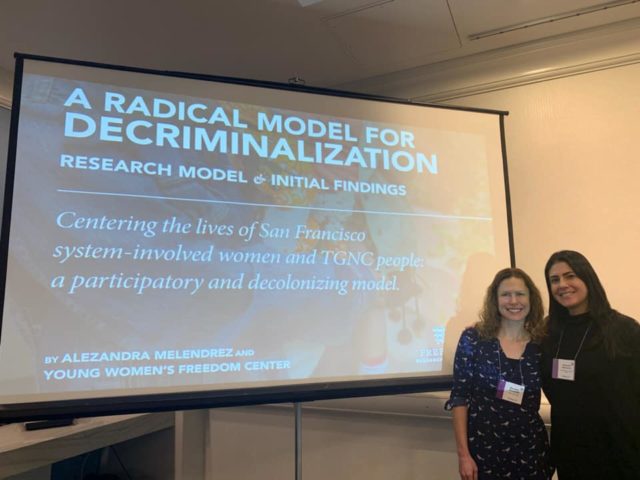 YLC Staff Attorney Meredith Desautels (left) with Alezandra Zaragoza Melendrez, Director of Research at the Young Women's Freedom Center (right), delivered a workshop titled Centering the Lives of Girls, Young Women, and TGNC People: Research and Action.