YLC welcomes two new team members!
February 21, 2020
YLC welcomes two new team members!
We are thrilled to announce that we have welcomed two new staff members to the YLC team:
Katie Bliss, Project Coordinator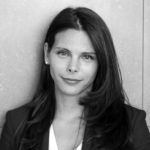 Katie Bliss is the California Higher Education Project Coordinator at Youth Law Center (YLC) advocating to implement programing and support policy across the state to ensure juvenile justice involved youth have direct pathways to higher education. Katie is also the founder of Project Change at the San Mateo County Community College District, a state model program and the first comprehensive, institutionalized, community college funded program in California to provide in-person college instruction inside juvenile youth facilities, wrap-around student support services on campus, and direct access to postsecondary education for juvenile justice involved youth. Katie created Project Change while teaching English at the College of San Mateo and City College of San Francisco as an Associate Professor. Having dropped out of high school and incarcerated the majority of her adolescence in juvenile hall, her drive to create pathways to higher education for youth in the juvenile justice system comes from both personal and professional experience. She holds a master's degree in English literature, two certificates in postsecondary reading and composition, and a bachelor's degree in English composition from San Francisco State University and Notre Dame de Namur University.
Brandy Hudson, QPI Champion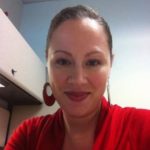 Brandy Hudson is the Associate Executive Director of the California Youth Connection (CYC), a youth-led organization whose mission is to develop leaders who empower each other and their communities to transform the foster care system through legislative, policy, and practice change. She strives to ensure that CYC is a continuous learning organization with structures and processes in place to promote sustainability and a healthy organizational culture. Brandy also works as a Special Initiatives Consultant for the Youth Law Center, supporting the Quality Parenting Initiative, Birth and Foster Parent Partnership, and the CHAMPS Campaign to transform foster care systems across the nation so every child and youth can thrive. Brandy previously worked as a technical assistance project manager for Casey Family Programs and spent five years at the District of Columbia Child and Family Services Agency serving in various roles including program supervisor and special assistant. Prior to joining CFSA, she worked as a continuous quality improvement administrator for the Richmond City Department of Social Services and as a strategic consultant and child welfare trainer for the Annie E. Casey Foundation. Brandy draws on her own experience as a former foster and probation youth and child welfare involved parent, working to elevate and center the voice and expertise of those most impacted by child welfare and juvenile justice systems as leaders and designers of system transformation.